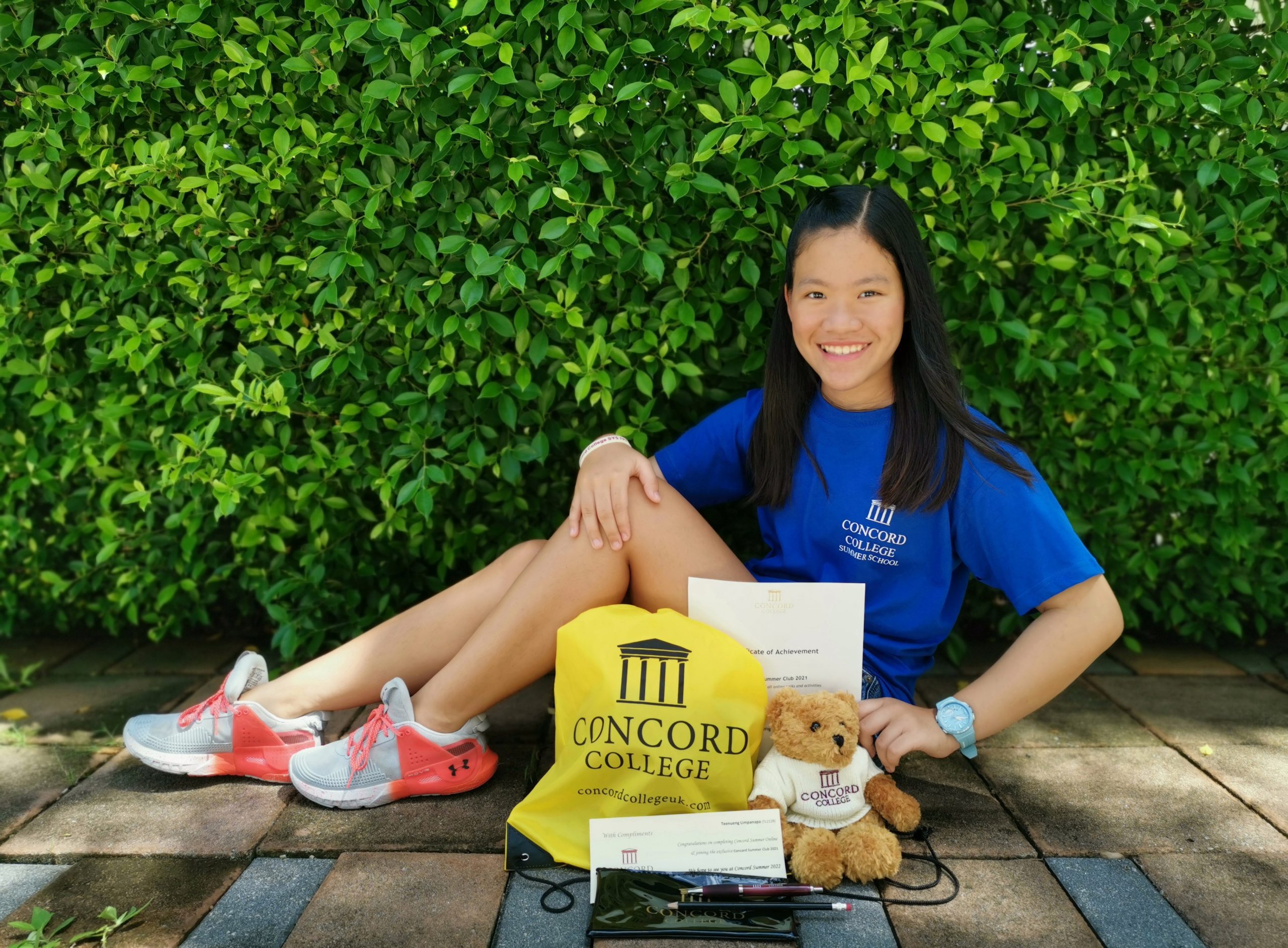 'Winning'
student reflects on CSX21
23 August 2021
Last month marked the end of Concord Summer's second online educational programme in as many years – The Concord Summer Experience 2021 (CSX21).
With over 700 pieces of work submitted virtually, students who completed all 15 tasks and 3 additional study skills sessions were given the accolade of joining the Concord Club – an exclusive group for those with maximum participation in CSX21, who were also awarded official certification.
Two members of the Concord Club were also the recipients of generous raffle prizes, including vouchers for 50% off 2022 residential fees, in addition to a Concord Summer goodie bag.
One of the winners, Teenueng, age 12, from Thailand said: "I was shocked when I found out I was a winner… In the past, I have not been a lucky person, especially when it comes to random selection – I nearly screamed in fact! However, in this instance, my dream came true."
Speaking about the inspiration behind her engagement in the CSX21 programme, Teenueng said: "I was mostly inspired by the uniqueness and variety on offer: every day and every task was completely different and kept me occupied.
"Because of the variety, it was both challenging and enjoyable and kept me wholly productive and engaged. It filled my days with a real cerebral focus and made me mindful of things that I would like to do."
According to the Concord Summer admin team, Teenueng's work and involvement was 'excellent' during the programme, especially in Teenueng's favourite tasks, which she stated included creating a video pitch on incorporated transportation – where she took up the role as President – in addition to an independent scientific discovery research task.
Said Teenueng, reflecting on the overall experience: "I gained confidence in a number of new and familiar tasks, but especially in terms of recording myself, as cameras make me nervous… but I feel I overcame that. I also developed my creative and critical thinking skills."
When asked if she would like to use her 50% discount voucher for a residential summer programme in 2022, Teenueng said: "Definitely – should Covid allow me to travel.
"This is something not to be missed! It has always been my dream to travel and study in a summer school abroad, especially in the UK.
"Concord has always been one of the top schools for students in the UK, so I consider myself lucky to receive a discount for this course."
"I'm excited to enroll onto a Senior Course next year, to study General Science, which really appeals to me.
"Like CSX21, I think the topics are going to be captivating, especially forensic science, a personal interest of mine which has grown exponentially through watching a plethora of documentaries and fictional television shows.
"Also, since the age of 2, I've been interested in the science and workings of aviation; my interest in aviation has only augmented, and I am enthusiastic to acquire more knowledge about all facets of the aviation industry."
BACK