Leisure
Time
Leisure time gives students the opportunity to spend time with friends, whether that be through relaxing or enjoying the campus facilities. Late afternoon and evening events are arranged on campus including organised activities in the residences, movie and music rooms or time for students to socialise with each other in the West End.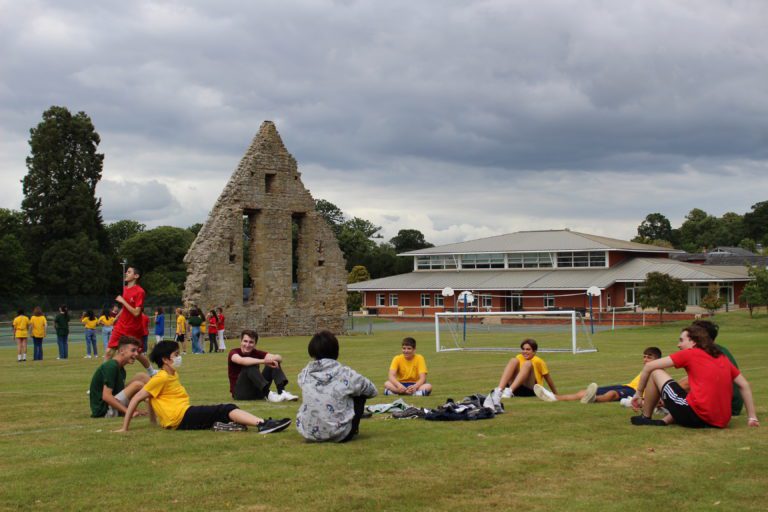 Leisure Time
Concord benefits from a wide range of modern and well equipped facilities, which when open for students are fully supervised by qualified staff. Students have supervised or restricted access to key areas such as the swimming pool, outdoor pursuits area, science laboratories, art rooms and sports halls.
We have a purpose built art facility, housed within the English teaching building (Castle View) adjacent to the dining room. It has two well equipped art studios, an open plan space and an art library.
---
The Performing Arts Centre has a large theatre/auditorium for drama workshops, live performances and a daily movie, music practice rooms, an orchestra room and music technology suite.
---
Sports facilities on site include two large sports halls, squash courts, dance studio, aerobics and weight training room, climbing wall, running track, indoor heated swimming pool, football pitches, volleyball courts, all weather basketball and tennis courts, and a high ropes course. Activities that take place on site are free (inclusive of the course fee) and include badminton, dance, fitness, football, footgolf, swimming, table tennis, tennis, trampoline and volleyball.
---
The West End is a student social area, which includes an amphitheatre, disco, internet café, outdoor chess set, snack shop, table football and television.
---
All facilities are used for lessons, and are open for use during leisure time which is 17:00 – 18:30 and 19:00 – 22:00 weekdays, with additional times on the weekend.
Gallery of Campus Facilities