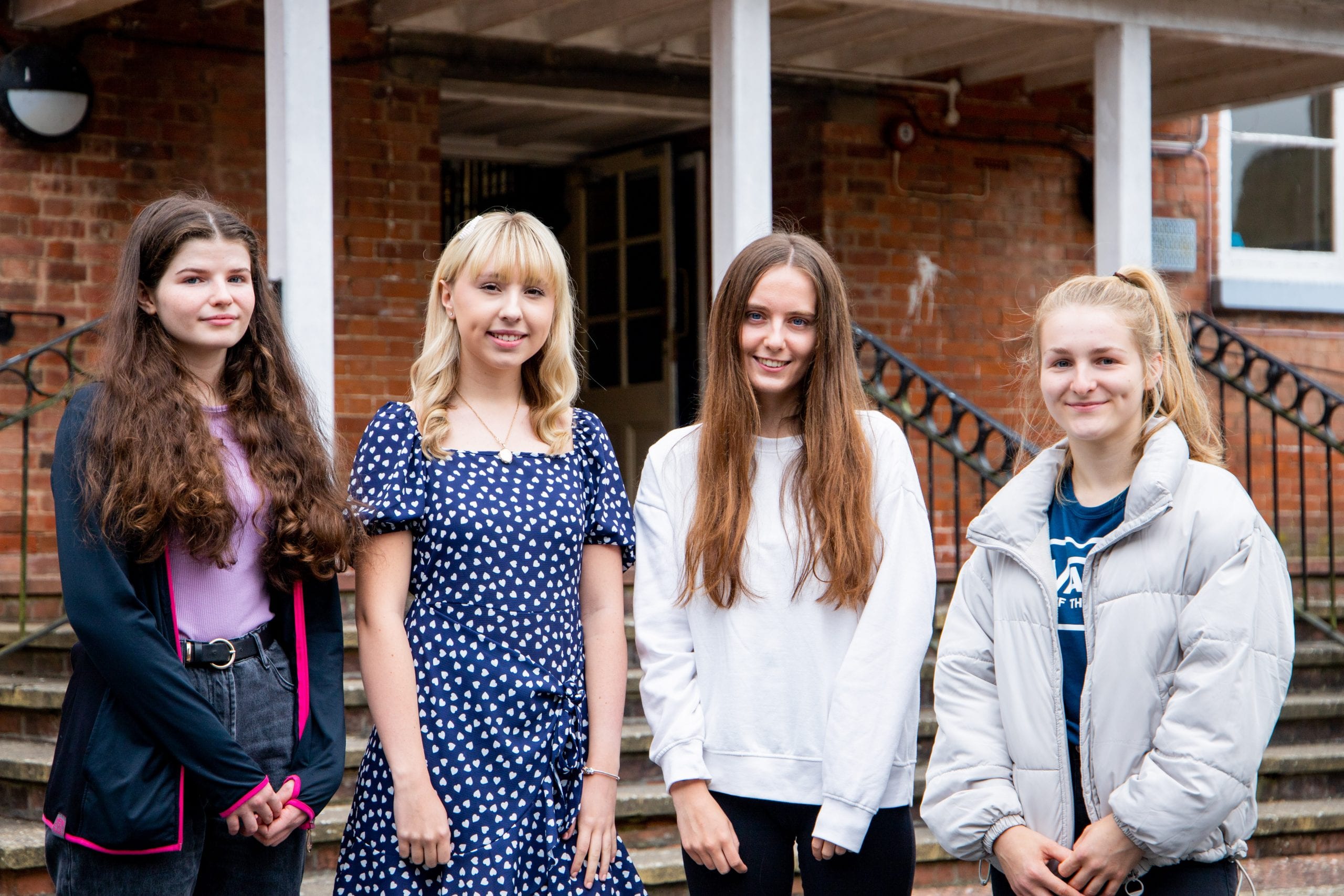 University
Preparation scholarships awarded to local students
19 July 2021
Concord is pleased to announce that the college has awarded academic scholarships to students from Ludlow College and Shrewsbury Colleges Group for its University Preparation programme this summer.
The annual University Preparation programme is taking place online for the second year running due to Covid-19 restrictions, and students can take part in a 2-week course specialising in Medicine (and Biomedicine), Engineering, or Economics, Finance, Business and Accounting with Management (EFAB-M).
The scholarships are a way of developing academic outreach and university support to students living in Shropshire, who aspire to study at the UK's top universities.
5 students from Ludlow College and 4 students from Shrewsbury Colleges Group between the ages of 16 and 18 have been awarded scholarships this year, "from very high-quality applications" according to Concord's Student Futures Officer, Mrs Georgina Hercock.
In fact, all applying students had to answer a set of educational and aspirational questions, creating their answers in the form of a 5-minute video presentation.
Such scholarships have been available to local students since 2017 – and in addition to a handful of students from Ludlow College, Concord's original scholarship partnership with Shrewsbury Colleges Group has seen 34 students benefitting from past programmes.
According to a Ludlow College news bulletin: "All five recipients of scholarships are part of Ludlow's High Achievers programme – a programme which is a great opportunity for students who have achieved excellent GCSE results and would like to prepare for gaining a place at the most highly ranked universities and on the most competitive courses.
"The five students are excited to attend the summer programme as part of their preparation for university and look forward to attending world-class lectures online delivered by top universities, industry professionals and inspirational leaders.
"They all know which route they would like to take for their next steps and appreciate the support they have been receiving from their tutor in Ludlow College, Jenny Marsh."
Speaking of previous scholars' experiences and the courses on offer, Karen Hayward, Careers Leader at Shrewsbury Colleges Group said: "Previous scholarship recipients have progressed to competitive universities including Oxford and Cambridge.
"The selection of preparation courses is excellent and enables students to experience university-level teaching and preparation including exposure to a range of subjects and topics which offer academic enrichment beyond their required curriculum.
"The programme design supports students in developing their higher-level study skills and inspires students to explore new and emerging research. Students leave the programme thoroughly prepared for the rigours of making a competitive application to selective universities."
She added: "These courses are even more important at a time when many students won't have had the opportunity to visit universities in person and the unique concept of these courses offers students a complete experience of studying at a research-intensive university
"Thank you to Concord for extending the opportunities to our students, it is very much appreciated."
Concord's Mrs Hercock concluded: "We are delighted to offer scholarships to Ludlow and Shrewsbury College's Group again for this year's courses, and hope the students really benefit from it after a challenging academic year and much disruption, as they prepare for remaining A levels, life at university and beyond."
BACK