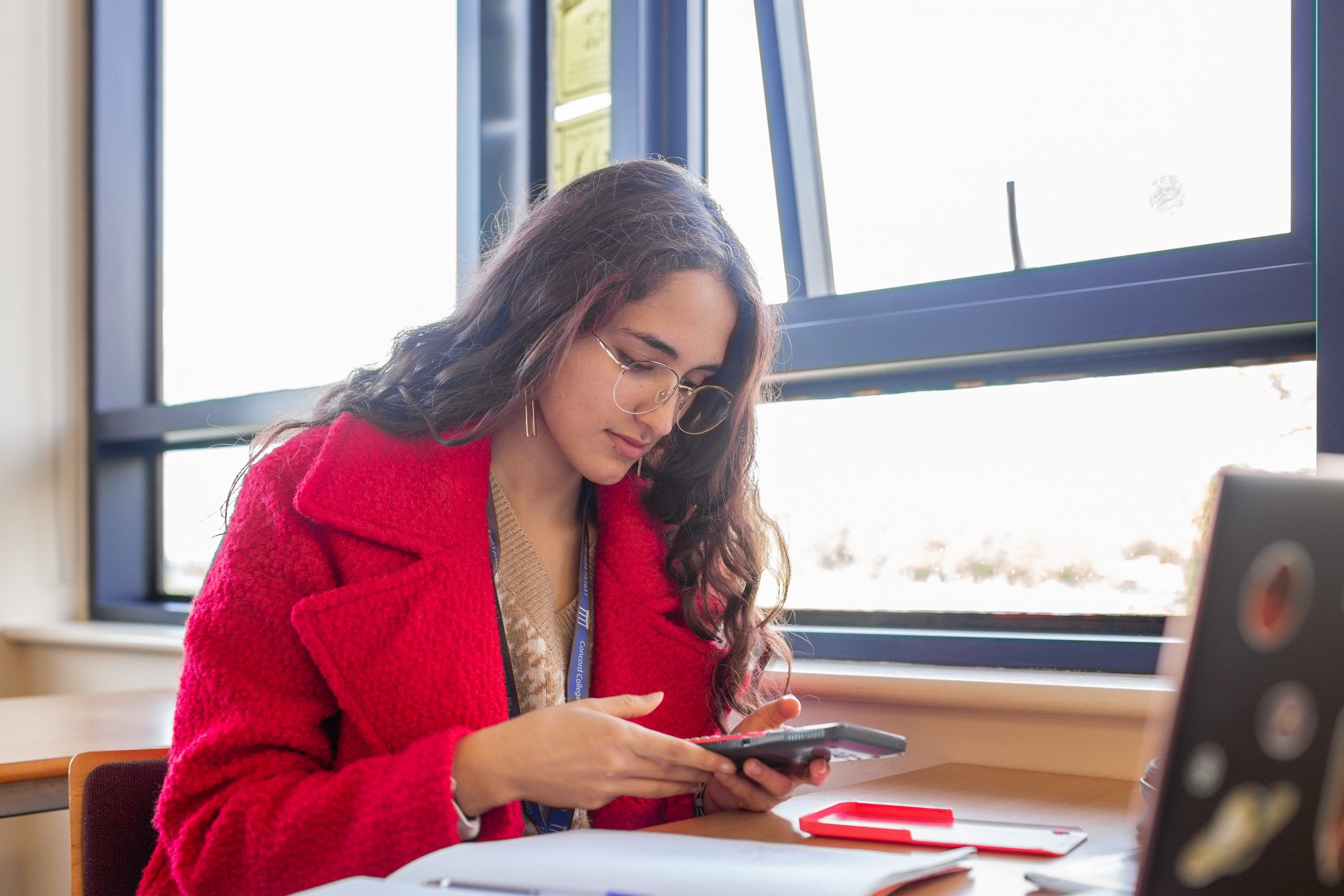 Applications
open for University Preparation Online!
4 February 2022
Concord is delighted to announce that applications are now open for the College's leading University Preparation (online) courses for 2022. Click here to apply.
These are highly academic programmes aimed at 16-18 year olds; both at the College and external students, who are in the process of applying to, or preparing for university.
Concord students gain admission to top universities in the UK and worldwide year on year. The College has a particularly strong record of placing students in the most competitive courses for STEM (Science, Technology, Engineering and Mathematics) – with science-based subjects including many aspiring medics, dentists and vets, in addition to many admissions to study other popular courses such as economics and law.
According to the College's Careers Department, Concord's ever-growing knowledge of what it takes to give students that extra edge, combined with an extensive network of Russell Group university lecturers and industry speakers, is what makes Concord's two-week online courses so 'outstanding' and inspiring.
Concord's Student Futures Officer, Mrs Helen Povey said: "Following the extraordinary success of our 2020 and 2021 online programmes, we will be running four courses in 2022 with our platform provider FutureLearn to seamlessly deliver a dynamic, interactive online programme to help your child prepare for what life is really like at university and enable them to excel in their applications."
The four online courses for 2022 (taking place between 4th-15th July inclusive) are:
EFAB-M – Economics, Finance, Accounting, Business and Management
Engineering
Medicine (and Biomedicine)
Politics, Philosophy and Law
For further details about each course, please click here.
Mrs Povey added: "Students will learn through video lectures and demonstrations, interactive Q&A sessions, practice interviews and will have the opportunity to have their personal statements reviewed by the world-class university lecturers.
"They will join an online community of learners and will receive support from our Concord subject experts throughout the course too."
Students and prospective students enrolling on these courses can feel confident knowing that Concord's record of offers from top universities is hugely impressive; 83% of Concord's 2021 leavers are now attending UK Top 10 universities according to the Times World Rankings (57% UK Top 5).
Concord's University Preparation online programmes are the perfect foundation for academic success. Click here to apply.
BACK