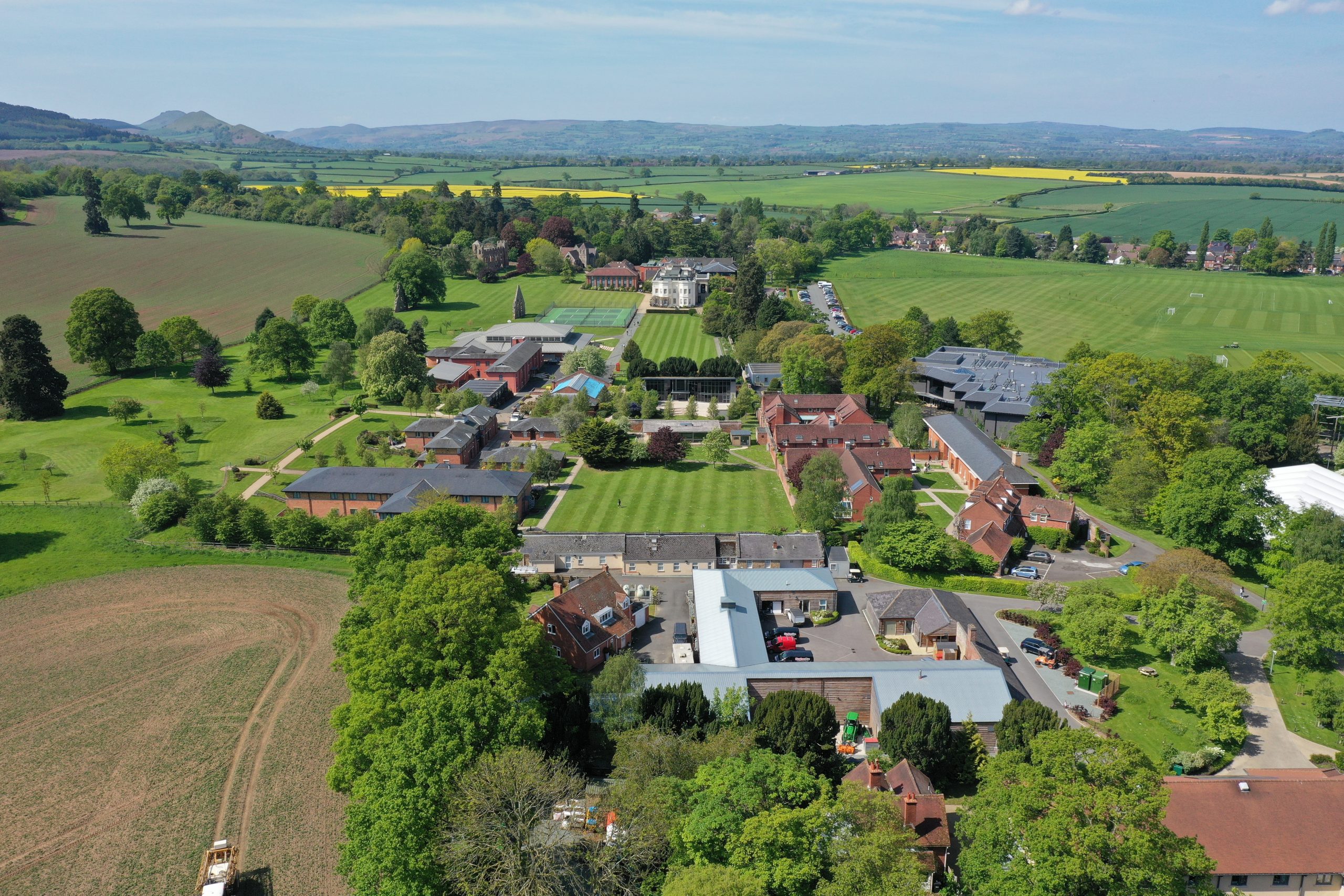 The
Concord Summer Campus
12 November 2021
"Concord Summer is the place to be."
Students on our annual summer programme have access to some wonderful facilities on the beautiful 80-acre campus. The scenic surroundings, modern classrooms and abundance of activities encourages happy learning and the development of both English and Science understanding, application and social skills too.
Our classrooms are equipped with the latest technology – electronic whiteboards and the facility to stream visual learning aids direct to the board to supplement the students' learning, as well as a variety of equipment for putting theories into practical testing.
In addition to a dedicated English facility and a multitude of teaching and learning resources, the Science students have access to a fantastic £11m state-of-the-art building with displays designed to encourage inquisitiveness and wonder – an interactive periodic table, a DNA spiral sculpture and a 360-degree immersive learning screen, for example.
Classes at Concord Summer are limited in size: a maximum of 14 students for our Senior programmes and 10 for our Junior programmes, ensuring students have substantial support from teaching staff and a more personalised experience.
And learning is not limited to our classrooms and laboratories – we have a seated Theatre where students can perform in the 'Concord's Got Talent' and 'End of Course' shows each year – improving their confidence, showcasing their talents and interests, as well as building on their music, dance, drama and spoken word skills in many cases.
The Theatre resides in the Morris Building, where we also house an impressive Music Department, consisting of multiple practice rooms, plenty of instruments and resources, as well as a technical recording studio. Budding artists can improve their skills and have expert tuition, and for others, try a musical instrument for the first time.
For students interested in sports, we have numerous sporting facilities including 2 multipurpose sports halls, squash courts, fitness equipment, a weights and resistance gym (age limitation), a cardio gym, dance studio, heated indoor swimming pool, basketball and tennis courts, football pitches, running tracks, a 9-hole golf course (and footgolf course), a climbing wall, and a high-ropes assault course, all on campus.
Our West End student common area allows students to relax and meet others from around the world – building those life-long friendships and understanding of other cultures and, at the same time, imparting a value of tolerance and kindness towards others from a different background. A large screen and sound system bring students together to watch and support any large sporting events and, with the Commonwealth Games scheduled for 2022 hosted in Birmingham, there will be plenty to cheer on!
The Catering team provides a healthy selection of meals. Students can choose from a huge range of starters, main meals and desserts of both traditional English and international origin and, with special food and 'themed' days on the weekends. Specific dietary requirements can also be met, and all meals are marked with common allergens so students can select the right food for them or talk to the Catering team directly about food content.
Throughout our summer programmes, as well as throughout the year, we have a dedicated Concord team of staff who keep the campus looking beautiful. Everyone plays a key role in this, from the Grounds team who care for the fauna and flora and outdoor sports pitches, to the Domestic team who keep common areas and students' rooms clean and comfortable, adding to that home-from-home experience.
"Students are so lucky to have access to Concord's wonderful campus and facilities during the summer and the whole Concord community is committed to keeping everything 'in shape', so that the summer students can enjoy their learning experience at the College" said Concord's Senior Administrator, Mrs Sharon Connor.
She added: "A summer experience at Concord's Summer School truly is the making of a lifetime of memories for both students and staff."
BACK