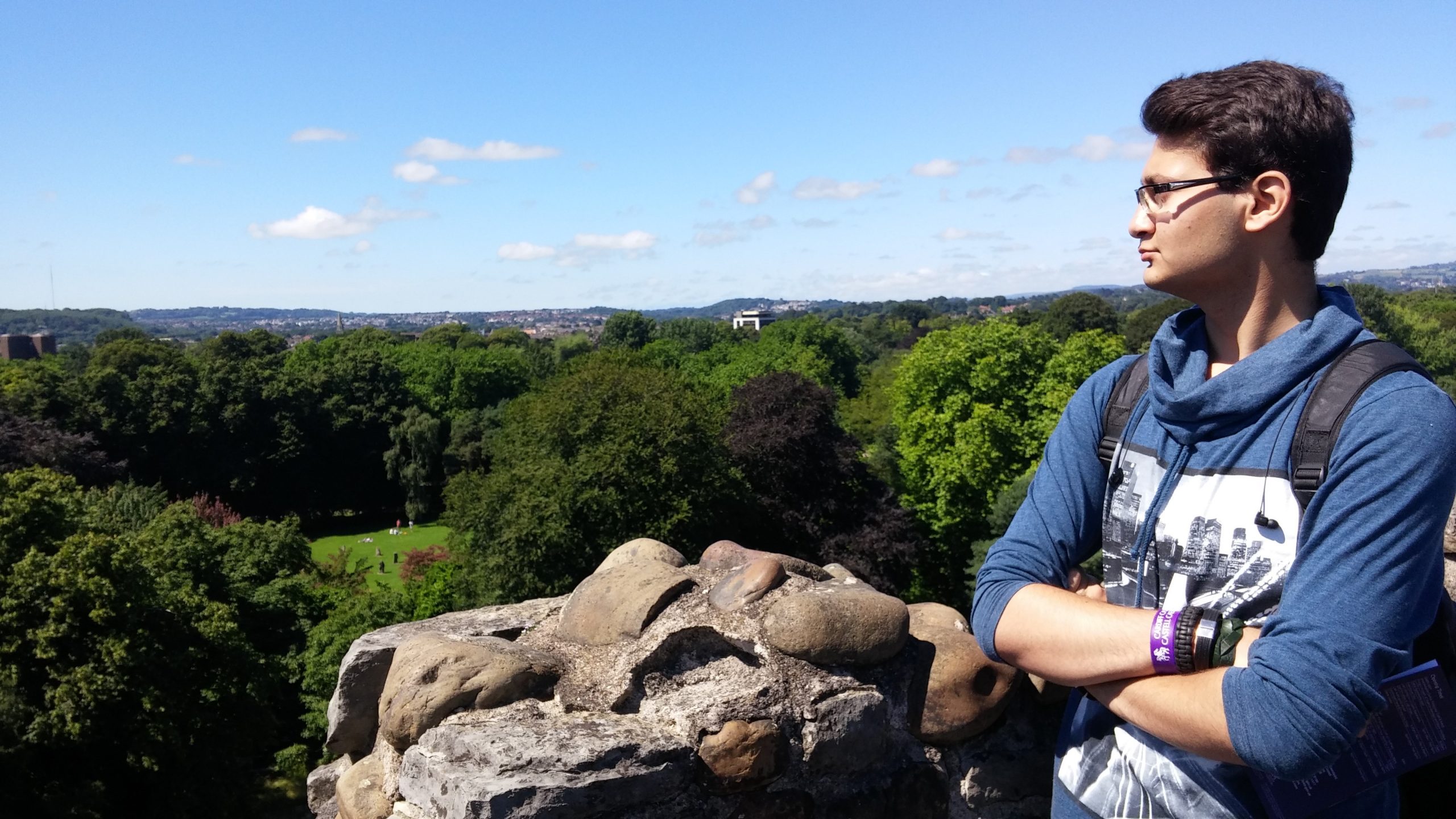 Summer
School scholar reflects on Concord Summer experience
6 January 2022
Last year, a former scholar of Concord's Summer School shared his experiences with the Summer School team, amidst re-discovering his photos and videos from the August 2016 summer programme and pursuing his 'global aims.'
Reflecting on the Summer School in 2016, Pakistani student Syed Shahzeb Kazmi said: "The Summer School holds a very special place in my heart, even today."
Said Syed, who studied Biology and Chemistry at Summer School: "Every day I woke up excited for new adventures and activities the team had prepared for us.
"The international nature of the school allowed me to build friendships from all around the world!
"I got to learn about other students' cultures and engage in thought-provoking conversations. They added a totally new dimension to my experience. They were all so open, kind, and friendly."
The summer of 2016 was Syed's first international travel experience; Syed was awarded a 100% scholarship to attend Concord Summer following a self-descriptive essay competition, highlighting his personality, ambitions and goals.
Syed was also pleased to mention how his studies at Concord Summer helped to prepare him for his A Levels, as well as winning National and International Science Olympiad Awards.
He said: "There was an incredible classroom learning experience, in addition to practicals and fun-filled excursions… The Summer School played a huge role in shaping me into the person I am today.
"It gave me the courage to believe in my dreams.
"The experiences, the international relationships, and the independent lifestyle exposure added to my confidence, language, and leadership skills which I abundantly employ today in my education and my roles as a lead for several Google and Microsoft supported communities.
"Overall, the summer made me bolder, ambitious, and resourceful.
"I am very grateful to the summer course team for the confidence they put in me – Former Summer School Director, Mr Leighton, Mrs Connor, Mrs Quant and others."
Syed has continued his academic excellence since finishing his A Levels and now studies Software Engineering at the University of Engineering and Technology (UET), Taxila in Pakistan – one of the country's most sought-after higher education institutions.
"After my studies I plan to gain some work experience, further my discipline expertise by pursuing postgraduate education" said Syed.
"Ultimately, longer-term, I wish to build my own product-based start-up, a product/service which would disrupt and revolutionise education technology globally."
When asked about his favourite memory of his summer programme over five years ago, he said: "The end of course fireworks display was the highlight to cap it all off.
"Everyone was glad to have had a wonderful time over the summer but sad, due to the fact it was nearly the end… But we all took pictures, made memories and promises."
He added: "Beautiful bright explosions lit up the sky – it was a mesmerizing view!"
Re-mentioning the friendships forged from around the world, Syed was delighted to inform the Summer School team that he is still 'very much in touch' with a number of other Concord Summer alumni through social media, and they are truly 'friendships for life.'
Syed culminated his memories of Concord with some reflective advice for future Summer School students: "To prospective Concord Summer students, wander out of your comfort zone – try new experiences – grow!
"The Summer School offers you so many opportunities – so jump on each one of them; make friends, meet exciting people, explore new cultures, learn new skills, be curious.
"Studying hard is a no-brainer and the academic side of this Summer School pays off ten-fold – but have fun too and make thousands of unforgettable memories (and be sure to record them!)"
Click here to apply for a 2022 programme.
BACK