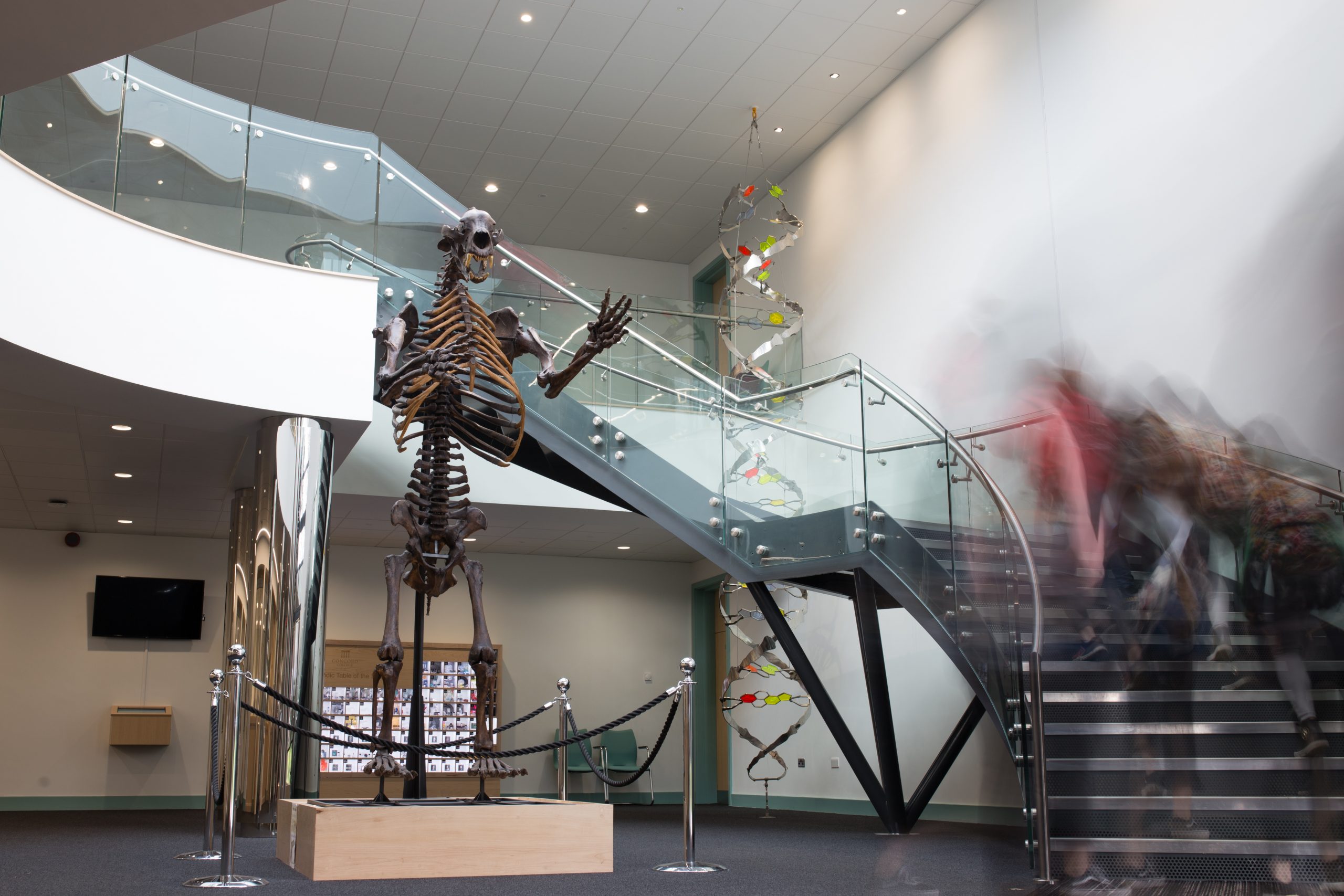 State-of-the-art
science at Concord Summer
20 October 2021
Did you know? Our Science summer courses are recognised by Quality Education and take place in a fantastic, purpose-built Science Block with 21 laboratories (7 for each discipline), a special projects laboratory, classrooms, prep rooms, and offices.
This two-storey, state-of-the-art building can accommodate up to 300 aspiring scientists at any one time who can experience top class science tuition in Biology, Chemistry and Physics with the added benefit of being able to carry out hands-on experiments – putting theories to the test.
Aspiring medics, dentists and vets receive 15 hours of General Science along with Maths tuition, 6 hours of Integrated Learning activities and 6 hours of social activities of their choice.
Ambitious scientists on our Senior courses preparing for A-level study or equivalent, can specialise in 21 hours of Biology & Chemistry, Chemistry & Physics, Physics & Maths or Biology & Maths combined with 6 hours of social active learning.
We aim to foster a lifelong love of the sciences – and more broadly STEM (Science, Technology, Engineering and Maths). Did you know that Concord was ranked in the Top 3 schools in the UK for STEM learning in 2017? The College has had many developments since then too!
How do we inspire students? As aforementioned, our top teachers provide amazing support to all students with inspiring theory and practical-based lessons.
If that isn't enough, our fantastic Science Block features an interactive display of the periodic table of the elements, a DNA spiral sculpture that showcases evolution, a life-sized skeleton of the Arctodus simus (the extinct Giant Short-Faced Bear, largest land mammal on Earth), a pendulum swing and a 360-degree immersive learning screen.
Here's some facts about our last Science summer programme:
185 students (age 10-17) selected a Science programme
111 were boys, 74 were girls
35 were Juniors (aged 10-12) and 150 were Seniors (aged 13-17)
13 students were siblings
16 students celebrated their birthday at Concord
32 different nationalities from Belgian to Vietnamese
21 different languages spoken from Arabic to Vietnamese
Concord's Senior Administrator, Mrs Sharon Connor said: "We are fortunate to have such a wonderful science facility which we hope will inspire our students to pursue a career in the sciences.
"Our amazing team of science teachers and laboratory technicians aim to make the lessons as informative and hands-on as possible so that the students can see science in action.
"Our varied Integrated Learning activities also allow students to challenge themselves trying something new such as Forensics or Cookery and our Concord Plus choices help improve their social, artistic and organisational skills through a variety of activities."
She added: "If you want to improve your scientific knowledge, take part in fascination practical experiments or prepare for higher level study – our Science programmes are for you!"
Click here to apply to a 2022 course.
BACK