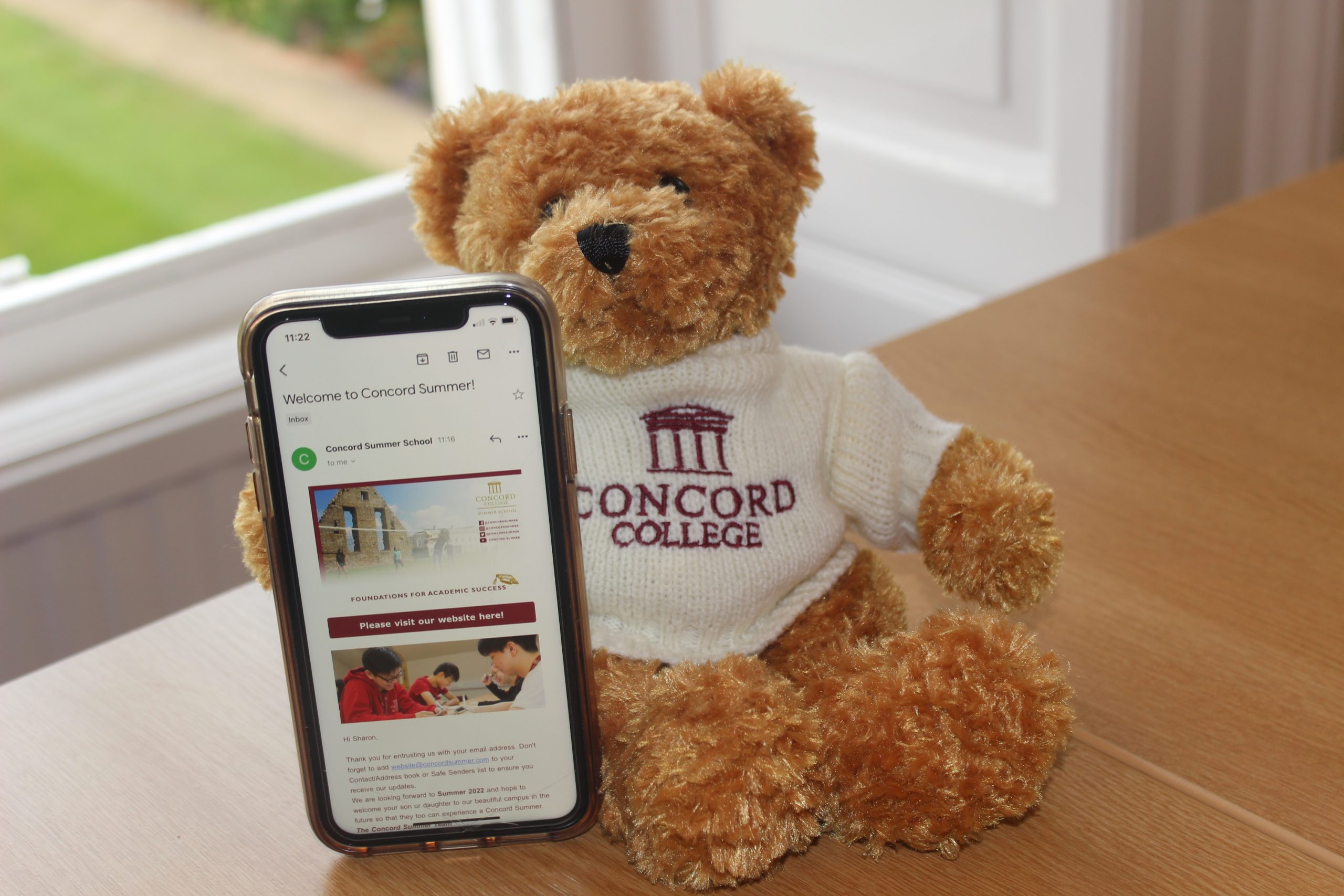 Sign
up to the Concord Summer newsletter!
27 July 2021
The Concord Summer team has just launched a new dedicated e-newsletter on the Concord Summer website – and you are invited to sign up.
Be in the know! Receive the latest details about Concord's Summer School and University Preparation programmes all year round, in addition to four longer quarterly newsletters.
Specific to you! Whether you're a parent, agent, or student, you are free to sign up to the latest news and all content is tailored to you.
Lots of perks! By signing up, you will receive exclusive news and offers from Concord Summer, and be the first to receive our annual dates, fees and applications information.
Summer Course Senior Administrator, Mrs Sharon Connor said: "The introduction of this e-newsletter will ensure we communicate the latest Concord Summer news out to our parents, students and agents.
"The creation has come just as we are looking forward to launching our 2022 residential summer programmes and I'd encourage everyone to subscribe to make sure they are getting the latest news on what's happening at Concord in the lead up to a long-awaited return of summer students to Concord in 2022!"
To sign up, scroll down to the footer of the website, select your sign-up option, enter your email address and click 'join' – it's that easy!
** If you are unable to select your sign-up option, please clear your cache/browsing data. For any other queries, please email [email protected]
BACK