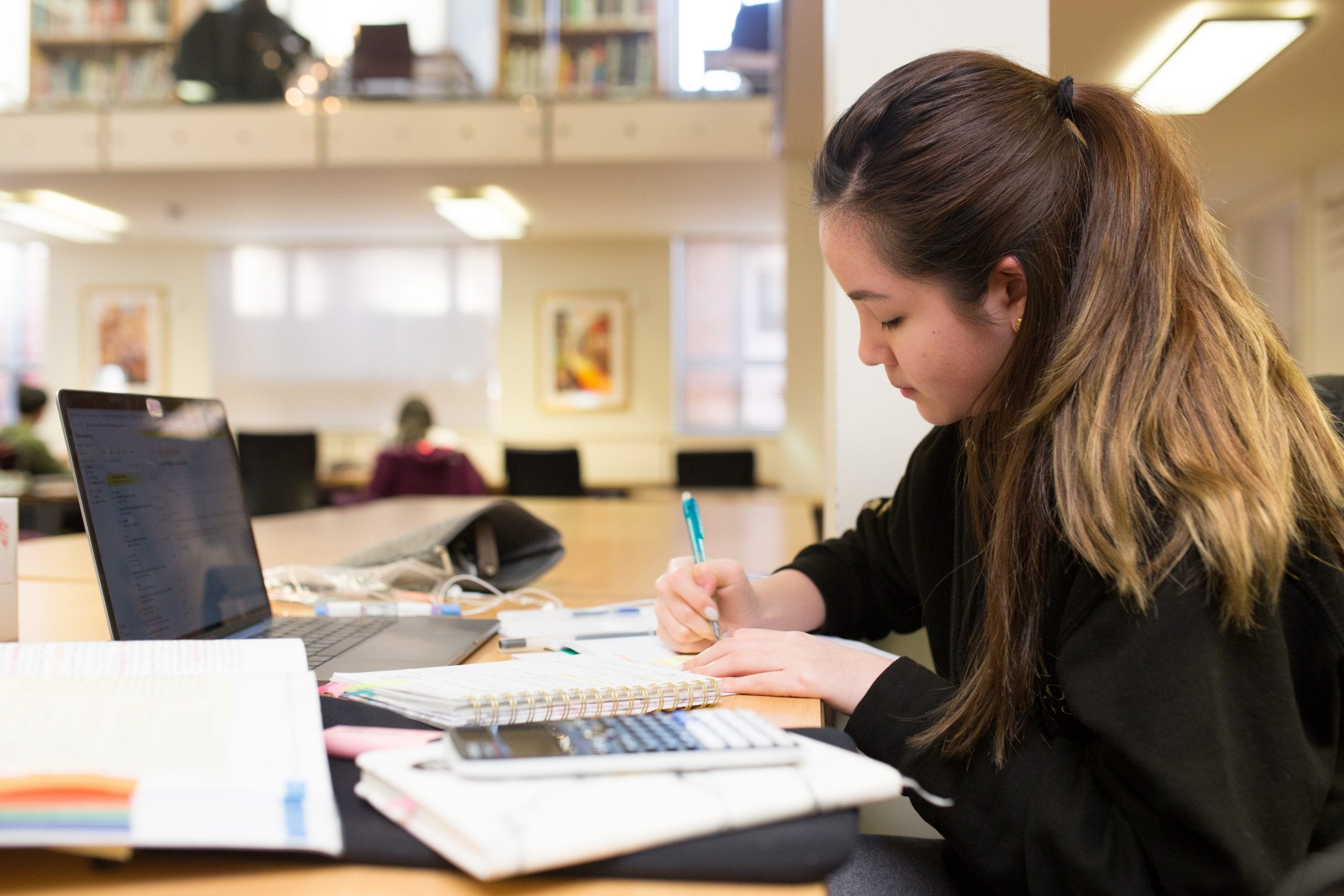 First-ever
online University Preparation courses at Concord
22 September 2020
In a unique summer for the college, alongside Concord's first online summer school programme, the college also delivered a series of insightful University Preparation courses.
The three two-week courses in August (Medicine, Engineering, and Economics, Finance, Accounting and Business) were delivered online to 59 students from the UK and abroad, providing advanced support to assist with learning new knowledge and support for university applications.
"The students, between the ages of 16 and 18 were a mixture of local students, Concord students, and prospective Concord students" said Concord's Senior Administrator (Summer School & University Preparation), Mrs Sharon Connor.
"Concord was pleased to offer a number of scholarships to students from Shrewsbury College and Ludlow College to develop educational outreach and university support, to fellow college students in Shropshire."
The programmes were delivered via Future Learn (owned by The Open University and SEEK) – a prestigious digital education platform that enables world-class learning, 100% online.
According to Concord's Student Futures Officer and Director of University Preparation courses, Mrs Helen Povey: "Students benefitted from one to two lectures and online seminars per day, led by top university lecturers, specialists and other industry professionals, as well as support from Course Assistants and a Course Advisor – three of whom were Concord alumni."
Concord alumni included:
Thomas van Dongen (2015-2019) – Cambridge (Natural Sciences)
Amy van Dongen (2016-2019) – Manchester (Medicine)
Lucy Hampton (2013-2018) – Oxford (PPE)
Former Concord student Lucy said her role was to provide students with an idea of what it would be like to study their chosen subject at university level.
For example, she said: "We gave the students on the economics course a problem sheet similar to what they would expect to receive in their first year of study, plus an article introducing them to any new concepts.
"Overall, I found it very exciting and rewarding to assist students in their academic journey by broadening their knowledge beyond their previous studies. Hopefully they've also been inspired to do their own research!
"While coming up with ways to adapt the course to an online format was challenging at times, we were able to upload plenty of materials like presentations, quizzes and problem sheets and host insightful discussions online."
Added Mrs Povey: "Having different professionals and speakers – as well as the support of our Course Assistants and alumni – enabled us to provide the students with different perspectives of their preferred careers through open and honest communications.
"This was particularly valuable in the medicine course where practicing doctors shared their invaluable knowledge of career pathways, medical pathways and their technical specialisms.
"I'm delighted that as well as lectures and seminars, students experienced practice interviews, personal statement writing and reviews, and other useful university preparation support.
"As well as AS and A Level students, we had some of Concord's Form 5 students sign-up to their programme of choice.
"They were able to learn key skills and attain knowledge for their university applications, so they'll be well prepared to re-review their excellent work, and their extracurricular learnings will complement their further Concord education."
BACK