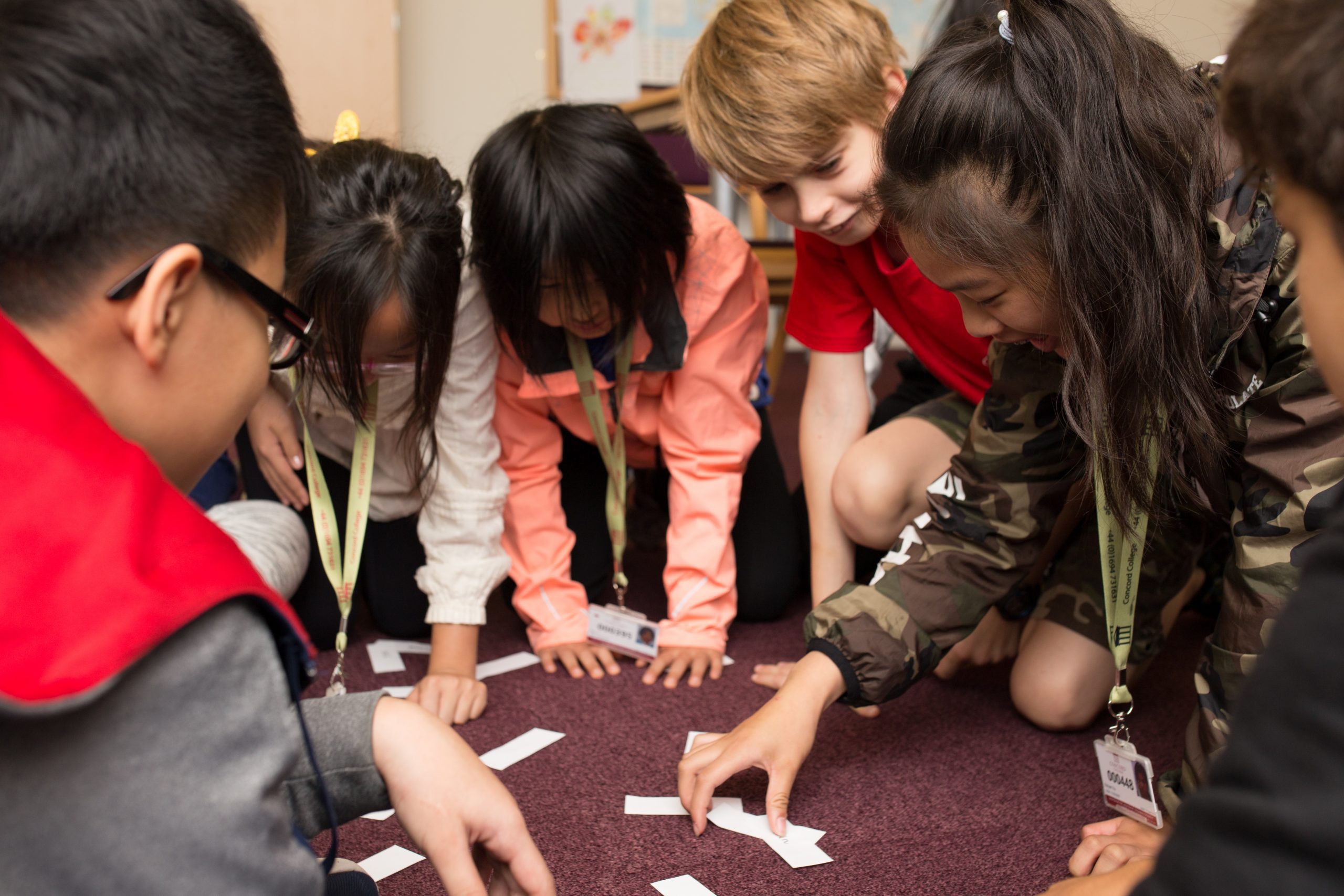 English
at the heart of Concord Summer
27 September 2021
Did you know? Concord Summer's English courses are accredited by the British Council (for the teaching of English as a Foreign Language) and recognised by Quality Education.
What does this mean? It means you can be confident in our ability to improve your English whilst having a fantastic all-round summer experience in a beautiful, safe part of the UK.
Want to know more? With 15 hours of English lessons covering reading, writing, speaking and listening, as well as British Culture lessons and project work and 12 hours of supporting integrated learning activities, students have a fantastic opportunity to learn and improve their English through both formal lessons and social activities.
Here are some English-specific facts about our latest residential summer programme:
295 students selected an English course
152 were boys, 143 were girls
34 were Juniors (aged 10-12), 261 were Seniors (aged 13-17)
20 students were siblings
21 students celebrated their birthday at Concord
34 different nationalities from Austrian to Vietnamese
26 different languages spoken from Arabic to Vietnamese
205 students combined their English with Activities as their integrated learning choice
90 students combined their English with Science-based integrated learning
Students also benefitted from a number of educational and recreational visits, including to the historic, medieval town of Shrewsbury, the new town of Telford, the Roman City of Chester, the Regency town of Cheltenham, the harbour city of Bristol, the maritime city of Liverpool and the UK's biggest theme park, Alton Towers, as well as many other optional excursions.
Concord's Senior Administrator, Mrs Sharon Connor said: "We pride ourselves on the quality of our English courses and our teachers are the best at what they do – many of them having taught at the Summer School for a number of years.
"We aim to improve the courses year on year – largely based on student and staff feedback – to ensure our students get the best possible learning experience.
"The variety of excursions ensures our students can immerse themselves in the varied culture and history of the UK, as well as understand how the many beautiful and historic buildings or interesting attractions have shaped the UK over many hundreds of years."
She added: "The whole Concord Summer School family are so excited to welcome students back in 2022 so they too can experience a great summer!"
BACK