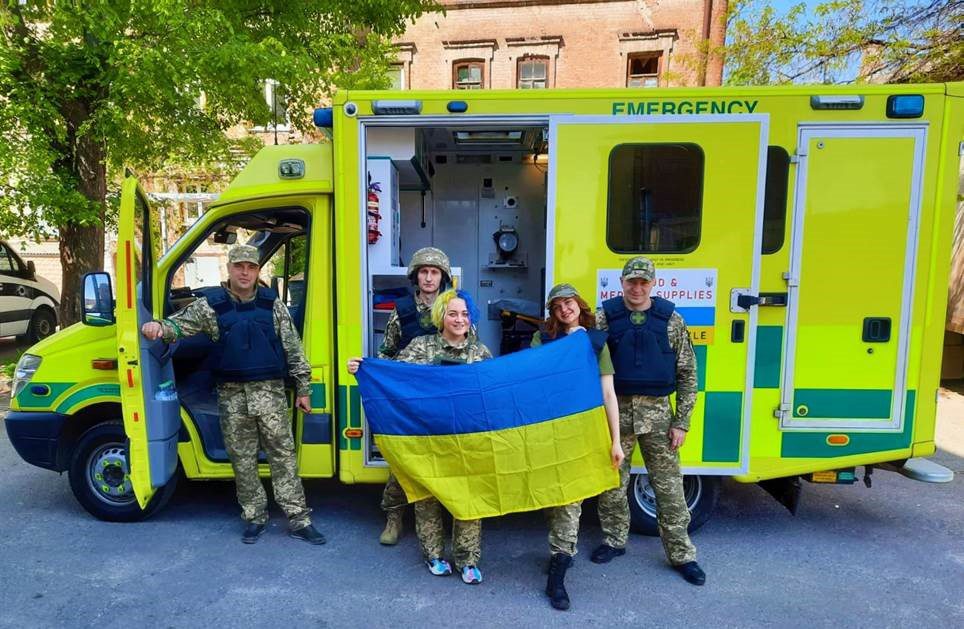 Concord
Summer supports YLEUK Ambulance launch
6 June 2022
Concord College Summer School was pleased to recently support a fundraising appeal to purchase a second-hand ambulance to help in Ukraine.
The appeal – which was shared with Young Learners English UK (YLEUK) schools, providers and partners – was first communicated by UK-based Ukrainian education agent, Andrew Velhosh at the Study World Spring Fair.
Mr Velhosh, who is currently volunteering full time to support and organise such appeals, has been instrumental in attaining much-needed supplies, equipment and vehicles and transporting them to the frontline in Ukraine, particularly to help those who need medical attention.
After approaching numerous language and summer schools at the Study World Fair, it was proposed by Mary Doody, Director at Kings Young Leaners and recently appointed Trustee of English UK, that YLEUK members, as a group, could make a £5000 donation to pay in-full for an ambulance, "to support those in a desperate time of need."
Members were quick to vote and support, including Concord College Summer School, and last month, Mary was pleased to share a communication with all who supported the initiative: "Your vehicle (YLEUK ambulance) has recently been deployed to Kharkiv.
"The young paramedic actually using it says the very evening your vehicle arrived, the building of their paramedics station was badly damaged by bombing; she is happy your vehicle was away at that exact moment, so it wasn't damaged, but it was used to carry and treat wounded on the night.
"That very first evening, lives were saved thanks to your help – and who knows how many more have been saved since then."
In a further message texted from the paramedic, it says: "I feel sorry for not having time or not being able to provide you with more pictures in return for such a generous present and amazing vehicle. The YLEUK group are superheroes, thank you ever so much!"
Via LinkedIn, Mr Velhosh also commented: "You have all proven my faith in the wonderful work this sector can achieve – a special thanks to all members who voted for and supported this initiative, and to Study World organisers for offering me a chance to convey this important message over our latest networking event."
If you too would like to support, click here to watch Mr Velhosh explain more about the appeal.
BACK