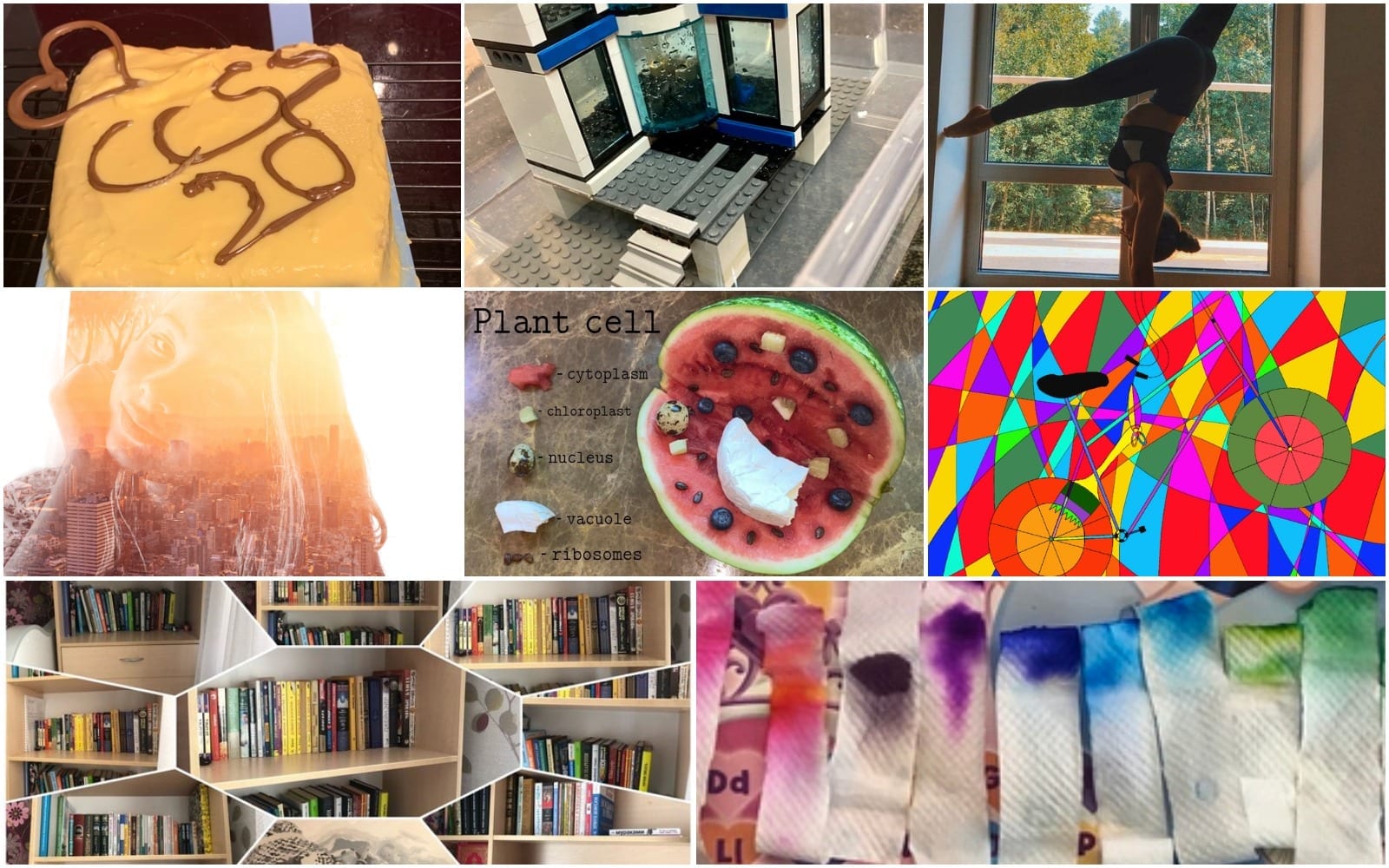 Concord's
Summer School celebrates first online programme
24 August 2020
Concord's Summer School has been celebrating success in the delivery of the college's first-ever online summer programme, 'Concord Summer Online'.
The free programme – designed to stimulate student learning through a process of 'see, hear, read, write, do' – achieved hundreds of participants from 38 nations, including 216 Active Badge Learners, taking part in twenty tasks over twenty days, to earn badges to form an educational portfolio or to take back to school.
The daily tasks varied from creative writing, essay writing and producing personal statements, to kitchen chemistry, movie making, producing podcasts and more. Furthermore, students also benefitted from a voluntary 'Just for Fun' activity every afternoon to aid creativity and improve life skills, such as baking, upcycling, fundraising and a collaborative fitness challenge on STRAVA – where students and staff walked, ran, swam and cycled a total of 5,500km over the twenty days.
According to Summer School Director, Mrs Kari Quant, the learners "collectively achieved 2300 badges."
Said Mrs Quant: "In addition to the hundreds of participants, it's a staggering collective achievement, brought about by hard work and commitment of students, as well as extensive resources and supportive teaching staff.
"The statistics are a testament to all the students and staff involved in this programme."
Mrs Quant added: "Perhaps most impressive was the quality of work submitted by students. The creativity, inventiveness and academic ability shone through – whether it was written content, media-based and the arts, or practical experiments."
Students enjoyed the 'Course Awards', delivered across Summer School social media, where participants were awarded a range of accolades.
From 216 active learners, a staggering 74 students will be receiving the accolade of '20 club' for successful completion and submission of all twenty daily tasks – whilst a further 12 students completed 17, 18 or 19 tasks.
Other awards included commendations for individual students, the team cup awarded to Leighton-Blue-Trust, the team that collected the most badge points, as well as a prestigious one-off prize for one student who won a free place at one of Concord's summer courses in 2021 (subject to T&Cs) and a second who secured a significant discount on next years courses.
Speaking of 2021 summer plans, Mrs Quant said: "We are all experiencing unprecedented challenges as a result of the coronavirus.  Around the world, individuals and organisations are taking measures to reduce the inevitable impact of this extraordinary situation.
"But we are all in this together. Through this online delivery, students have still joined the Concord community and benefitted from some aspects of our usual Quality English and Quality Education programmes.
"Despite a wonderful online programme this year, it is always a pleasure to welcome students to Concord and we hope you will be able to join us in person, in 2021.
"We will be accepting applications soon!"
BACK