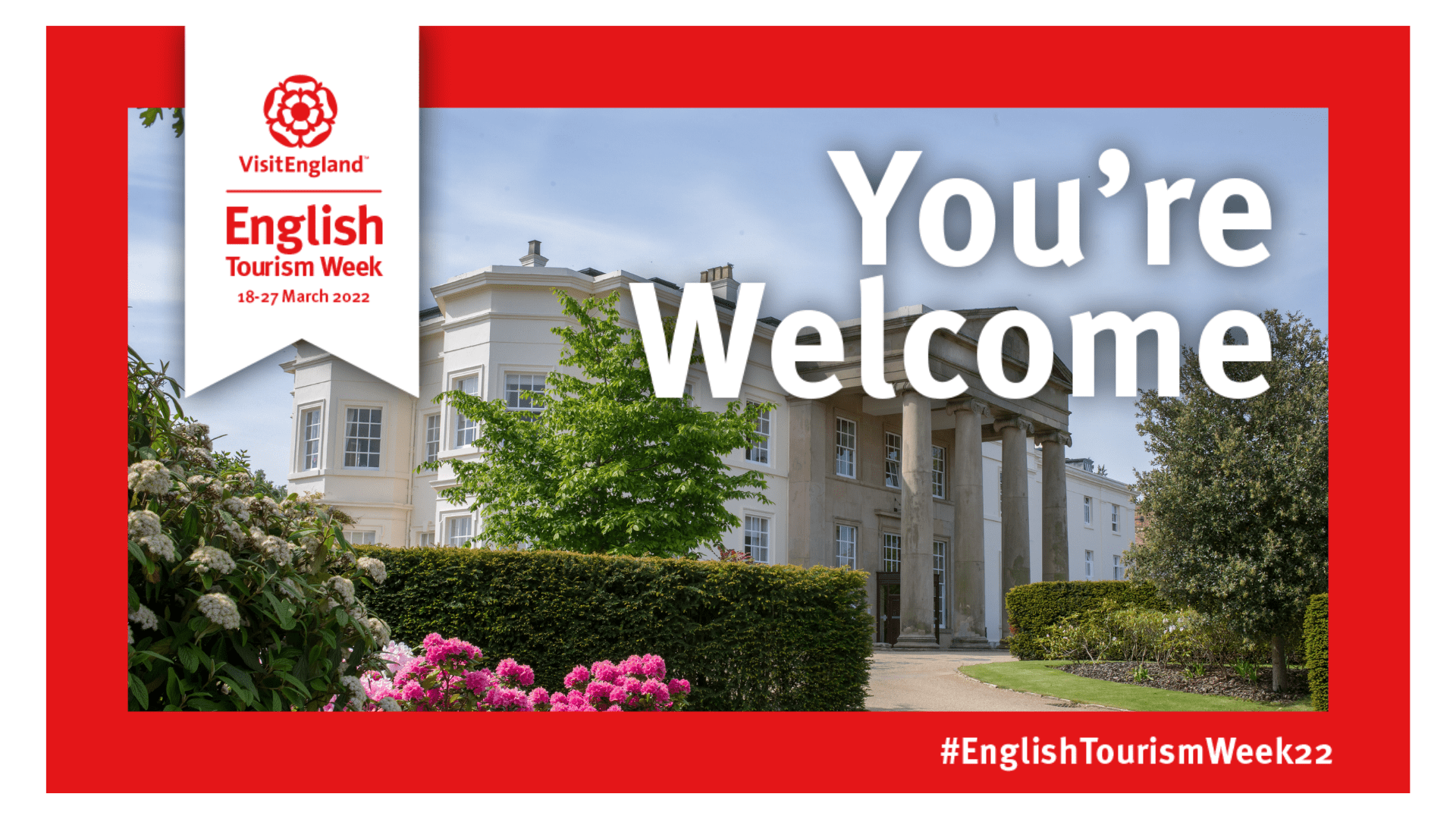 Concord
Summer celebrates English Tourism Week 2022
24 March 2022
Concord's Summer School team is pleased to be celebrating English Tourism Week 2022 – and this year's theme is "You're Welcome."
The 10-day event (18-27 March) is an annual celebration of English tourism, which highlights the importance, value and vast contribution that the sector makes to the UK economy.
In association with VisitBritain and VisitEngland, the event is an opportune time to celebrate the diverse, exciting and vibrant sector, and showcase to stakeholders the quality, range and value of English tourism – including the likes of Summer Schools and Summer Camps.
This year's theme hopes to send a message to everyone across the world that the tourism sector is ready and willing to welcome visitors back, and Concord College Summer School is no exception to this…
Applications for 2022 residential courses can be accessed by clicking here.
The Summer School team's involvement in English Tourism Week 2022 has coincided with their participation in StudyWorld's spring fair online – 'where UK education meets the world.'
In fact, StudyWorld is the UK's largest event focussed on promoting UK education to agents and partners from around the world. This international collaboration is fundamental to Concord Summer's aims of academic enrichment encompassed with harmony and making life-long friends from around the world.
Concord Summer's Administrator, Mrs Caroline Pocock and Digital Marketing Officer, Mr Joshua Coffey took part in two days of online meetings speaking to experienced 'study abroad' agents who are equally optimistic about recovering UK summer programmes for international students.
The two were also happy to listen to attendees from English UK and VisitBritain, as well as liaising with service providers and fellow accredited UK educators regarding their summer provision and plans in a recovering and still highly competitive market.
Said Mrs Pocock: "It is wonderful to be able to talk to current and new agents to start forging new partnerships whilst the travel and education sectors move forward, hopefully, to a post-pandemic world.
"It is with thanks to all involved at this year's StudyWorld spring event – including the sponsors – that we are able to continue connecting with so many people, and likewise, the work and support of all who are celebrating English Tourism Week 2022."
Concord College Summer School… You're Welcome!
BACK