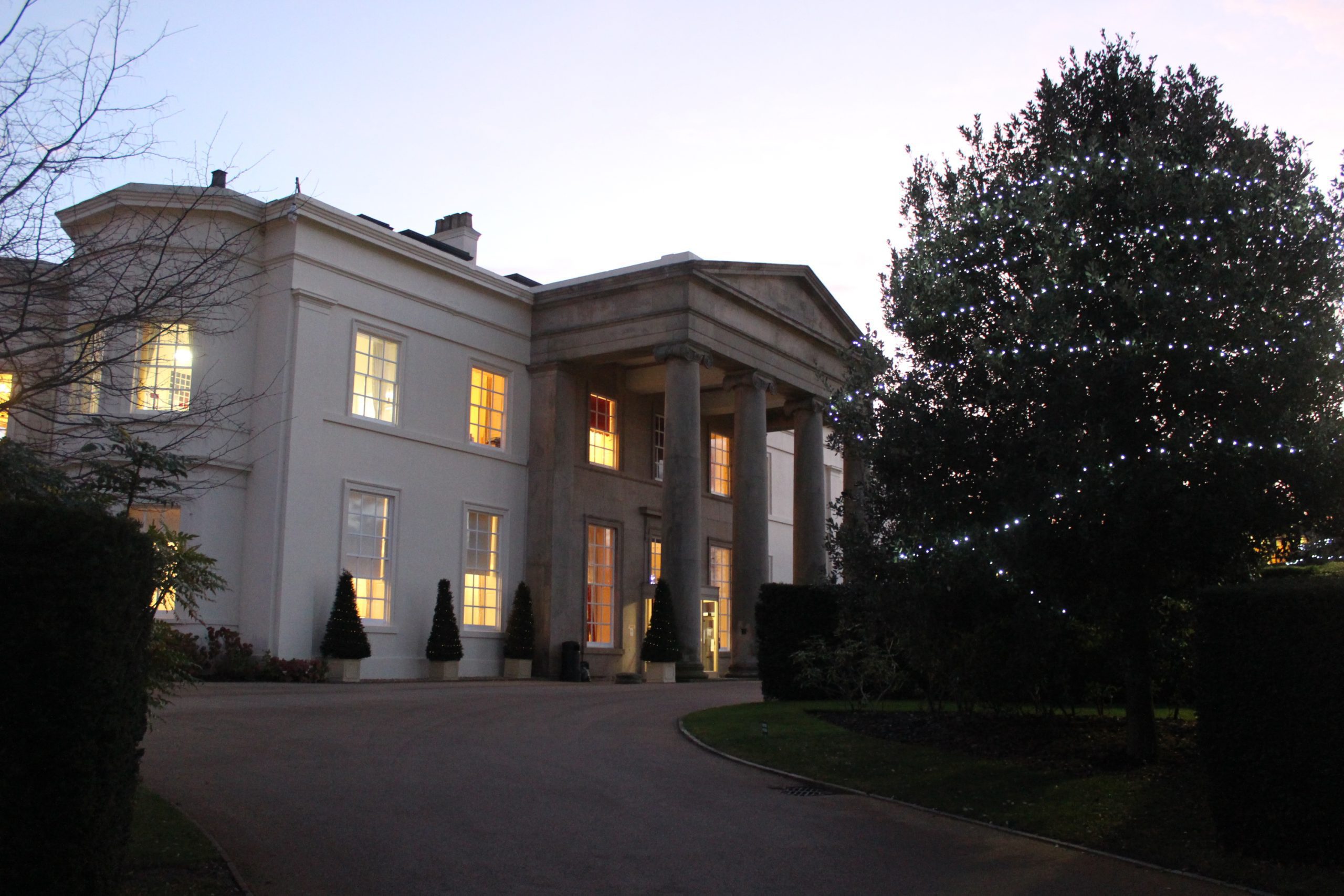 Christmas
at Concord
20 December 2021
It has been another busy year at Concord College Summer School – and now we prepare for Christmas and the New Year.
For Main Term students, Concord, for the second year in a row, is staying open over the festive holiday period and the College has already transformed into a grotto, with plenty of decorations, lights and a fun and varied activities programme on offer.
And taking the lead on this year's Christmas programme is Pastoral Assistant Team Leader, Miss Sarah Leighton – daughter of former Summer School Director, Mr John Leighton.
The arrival of Concord's Christmas Tree is a highlight of the year, not only for the students but also for the Grounds team who select, put up, and decorate this important centre-piece of a Concord Christmas every year.
This autumn, they selected an 18 ft Nordmann Fir tree from the Burwarton Estate where they have chosen the Concord tree for the last 10 years or so. When the tree arrived at College, it was brought into Main Hall where it has since been greeted or 'waved goodbye' by hundreds of students, staff and visitors alike.
The team decorated the tree with beautiful ornaments and over 2000 lights, for a magnificent display. The tree-team included Mr Humphreys, Mr Ironmonger and Mr Jones along with Mr Morris. For Mr Morris, this was his 41st Concord Christmas tree. You can read the full story by clicking here.
While enjoying the festivities, the Summer School team have been busy continuing to plan for the return of residential courses, for July and August 2022 – which will mark the first on-site programme since 2019.
With so much to look forward to including new and returning faces, state-of-the-art facilities, top-level teaching and learning, and an abundance of Integrated Learning and Concord Plus activities, Concord Summer will – once again – be 'the place to be!'
According to Summer School Administrator, Mrs Caroline Pocock: "In addition to our enjoyable and extensive activities each year, the Summer School works hard to offer new and varied activities every course, so there really is something for everybody.
"Students can harness and develop their skills in something they are already passionate about, or they can try something new entirely.
"We can't wait to share the proposed 2022 activities with prospective students around the world. Notable highlights will include our renowned International Day festival (previously known as British Day), a day trip to Birmingham, the host city of the Commonwealth Games, and even a local 'prison breakout' experience in Shrewsbury."
Applications are open for 2022 courses. Treat yourself this Christmas. Click here to apply.
Merry Christmas and wishing all staff, students, alumni, agents, accreditations, partners and prospective families a wonderful New Year. Here's to new beginnings in 2022…
BACK