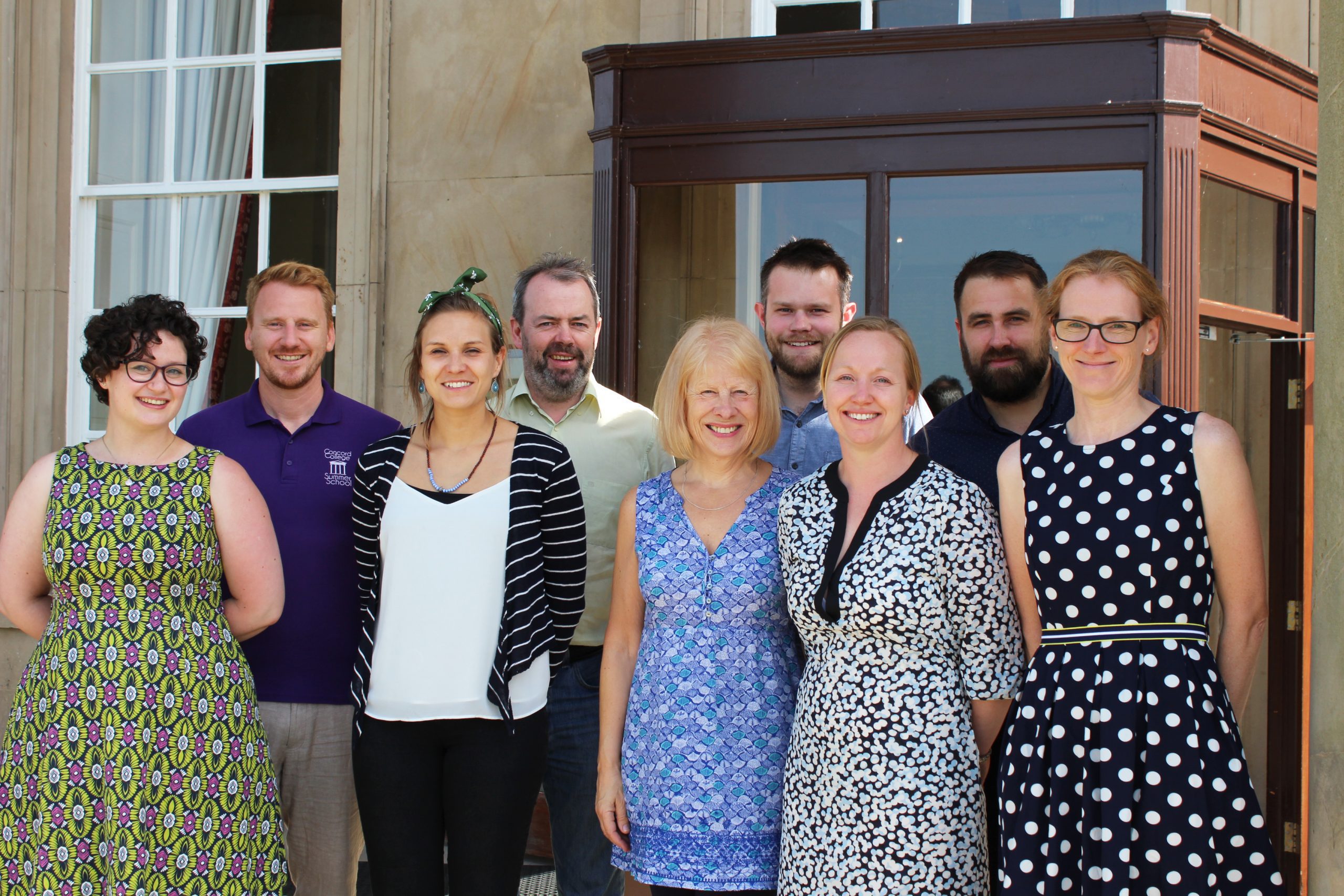 A
thank you to Concord's departing Summer School Director
11 August 2021
Mrs Kari Quant – Concord's 'inspiring' Summer School Director, currently in her 19th summer at the college – is moving onto pastures new.
Starting in 2003, Mrs Quant, who may be remembered as Miss Butler by former colleagues and attendees, was an undergraduate student studying BSc Sport and Exercise Science at Loughborough University.
According to Mrs Quant, "A friend told me about Concord and the first time I saw it was my first day at work – I was blown away by its beauty and size and that summer I worked both July and August and Concord totally stole my heart."
Mrs Quant's first role was a Sports teacher, at a time when Concord Summer only had 3 leisure staff, amongst a small summer team – and student numbers were lower than 200.
She was involved in teaching sports during Active English (known as 'options' back then), and also ran after-class activities such as 'Sport of the Day', class competitions and providing Sports Hall supervision.
Since then, Mrs Quant's journey has seen her work in a range of roles from sports and activities provision, developing to other positions of responsibility: Head of Sport, Boarding Parent, Team Leader – and even as a "tuck-shop girl" in August 2008 after buying her first house, "to top up the funds."
2008 was also Mrs Quant's first year as Assistant Director, during the July course. In 2016, Mrs Quant was appointed as the full-time Summer Course Director.
Today, the student numbers now stand at 310 capacity per course; staffing has grown to match the student growth too, with more than 70 staff per course.
Mrs Quant has been at the forefront of such change, including helping to create and add new roles to the Summer School, including supervision for Junior recreation programmes (formerly known as Cubs), expanding English and Science courses, adding a Future Leaders course, Integrated Learning, Concord Plus and University Preparation programmes.
Concord Summer's Senior Administrator, Mrs Sharon Connor said: "Kari has built on the strong foundations of the Summer School and brought it right up to date to meet the needs of today's student.
"I am excited about seeing her plans come to fruition in 2022 and am confident that many more students from around the world will continue to benefit from the wonderful Concord summer experience that Kari has developed.
"For me, personally, Kari has been a fantastic, supportive mentor and I have learnt a lot from her. I will miss her guidance and logic tremendously and I wish her the very best in her future endeavours."
Fellow Administrator, Mrs Caroline Pocock added: "Concord's Summer School has clearly developed under Kari's experience and guidance; it has been a pleasure being part of her team. We will miss her and wish her well with her new job."
Mrs Quant will officially leave Concord at the end of this month and will be joining Lucton School, Herefordshire, as Admissions Registrar, also leading on the marketing, starting in September.
Speaking of the change in career, Mrs Quant said: "I became a Mor (Mum) in 2019 and now have two wonderful daughters.
"We bought a house in Herefordshire to spend more precious time as a family, and this job is just 10 minutes from our new home.
"I will value this time very much, in the house and garden, together, and with our dogs, chickens and bees!
"It was a lot of stars aligning, and it felt like an amazing opportunity both professionally and personally. But it goes without saying, I will miss Concord immensely."
Reflecting on a difficult past couple of years of disruption due to Covid-19 and the transition to a temporary online Summer School, Mrs Quant said: "It's been turbulent and heart-breaking – the uncertainty of if our courses could run was challenging, and cancelling residential courses was felt by students and staff alike.
"Moving forward, I hope that staff and students continue to return, and have the opportunity to fall in love with the wonderful school like I did.
"Friendships are special from Concord, and I hope many more hundreds of worldwide friendships are made."
Concord Principal Mr Neil Hawkins commended Kari's service to the college: "I am extremely grateful to Kari for her 19 years of service to Concord. In recent years, as Summer Course Director she has brought great success to Concord's Summer Courses.
"In particular, she has been responsible for diversifying Concord's Summer Courses and including a clearer and more nuanced academic pathway to Concord's provision.
"I wish her well-deserved happiness and success in the next stage of her life."
Speaking personally of her journey, Mrs Quant added: "Concord has given me the opportunity to meet thousands of incredible young people from around the world; To talk to them and understand their cultures; To see their growth in confidence during each course; To see their talents in the talent show and end of course show is inspiring.
"The friendships I have made with staff and agents will stay with me forever, many of whom I am in contact with from that first year, and of course my amazing team who I have worked with recently.
"The opportunity that Concord gave me to manage the summer provision has also given me professional development, particularly learning from Concords Bursar, Mrs Barbara Belfield-Dean and Principal, Mr Neil Hawkins, understanding how to deliver a vision for future courses, which I will take with me to Lucton School."
"Concord is an extraordinary place. Its location, its buildings, its ethos, its people. It is one of a kind, and I will miss it dearly.
"It captured my heart in 2003 and there are so many reasons why I found it so hard to leave, but I am equipped with so many memories that I will always remember my time at Concord fondly.
"I'm excited to join Concord's award-winning and ever-growing Alumni Network too, as a former staff member.
"I used to end each Concord Summer graduation with 'This isn't goodbye but see you soon'. I will keep in contact with many staff and agents – my friends, and dearly hope I will see them all again soon."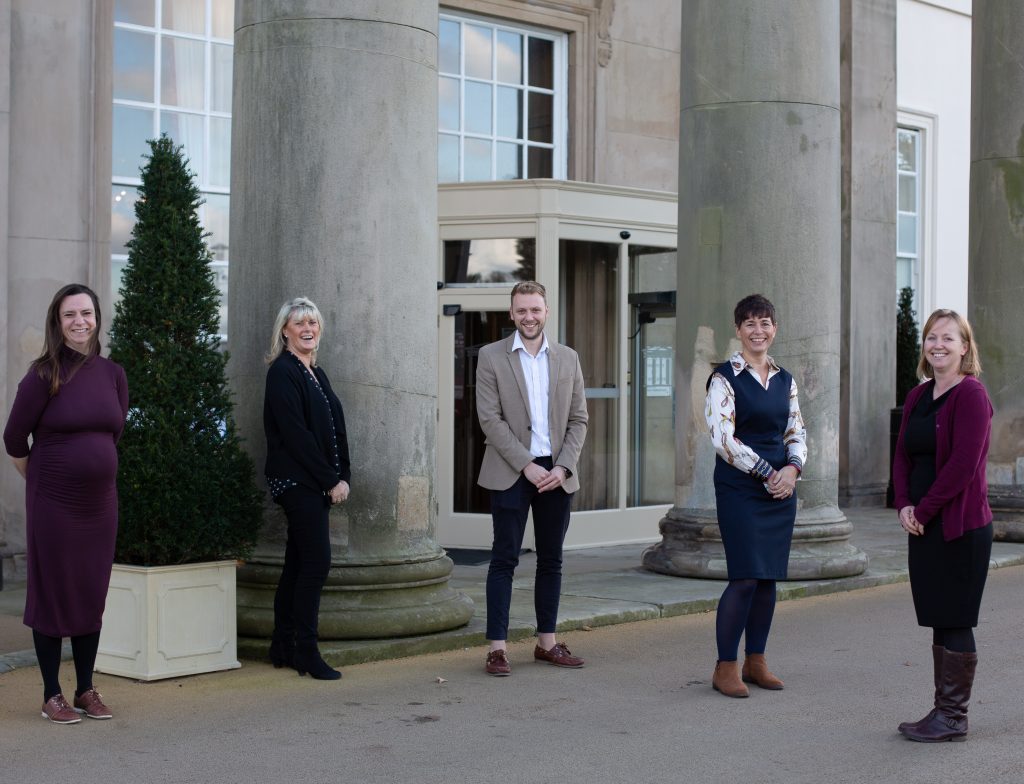 BACK