Our
Testimonials
Concord is a very special place set in a beautiful, safe, countryside location. It is very much a family with kindness and care at it's heart. Here are some comments from our students, parents and agents.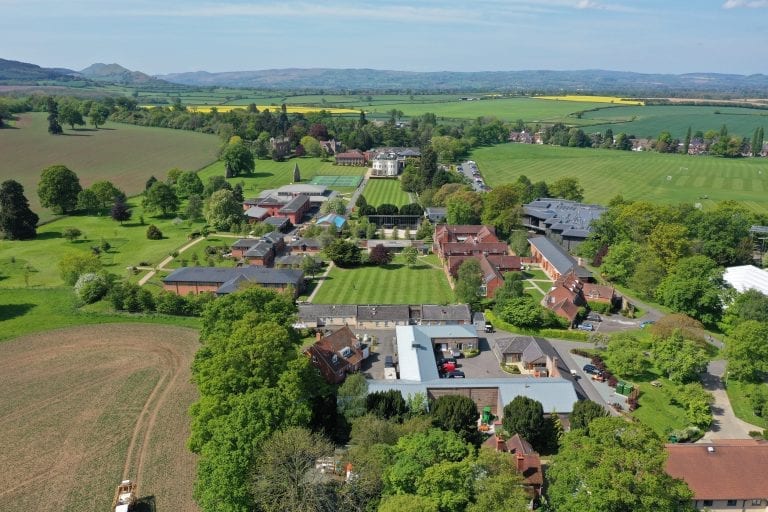 #ThePlaceToBe
We would like to thank you again for the opportunity given to Indira to join the summer school in Concord College.  Indira had such a great time learning and making new friendships with peers from many countries, truly a lifetime opportunity
I would like to thank Concord College for the opportunity Cristiano had during the summer. I can say that he came back extremely happy, missing his friends and school and I believe he is more mature. We are very proud of everything he has achieved, the effort he has made and the challenges he has overcome. Undoubtedly a great experience that he will always keep in his memory.
I'm extremely grateful to all the staff for having taken good care of my child during her three weeks at Concord. She has had many memorable experiences both inside and outside the classroom.
We will recommend the summer course to other parents in Vietnam who are also seeking a quality summer program for their children.
Once again, thank you for putting great efforts into guaranteeing our children's well-being.
Hillary is safely home in this morning in Hong Kong. Thank you very much for taking care her for Three Weeks. She enjoys the camp very much and asking for returning back next summer. I am glad that I make an absolutely correct choice for Hillary. Looking forward to meeting Concord family again.
Thank you very much Álvaro came very happy from his experience, both with the School, the teachers, friends, activities … thank you very much and until next year
I wanted to send an email since the first day my kids arrived to thank you very much for everything you did for my children regarding the lessons, exercises, trips, and everything in general ever since the day they arrived at Concord until the day they left. I hope I send them several times again, if possible, and even come myself to meet you all and thank you personally.
I really want to thank you so much for making our time at Concord the best. These 3 weeks were amazing, in every single way possible. Thank you so much for all the kindness, all the support, all the patience, all the care and happiness you gave us all. Even if we were far from home, I felt just like home. Here I met so many new people from all over the world and we have developed very close and strong bondings. I will miss all the joyful "Good mornings" from our house parents, all the smiles when you walk through the campus, all the lessons that made me love learning and understand so many things I couldn't understand before, all the activities, and of course the food which was so delicious. At Concord I felt so happy, so implicated and every day was very exciting for me. Thank you for all the trips, the bus rides and overall for everything. In these 3 weeks we all became one big family and goodbyes were so hard, but we have the memories which will always remind us of the best summer.
I'm writing this email because I'd like to thank the staff, the teachers, the chefs, the cleaners, the nurses… so everyone that made my experience at Concord College unforgettable. First for me it is important to say that was my first year, and for this reason, initially I was a little bit scared. Later I understood that the Concord College is like a second house so, I felt myself like in the right place. Moreover everybody was friendly and polite, so I understood that respect and kindness are essential if you want stay with other people. When I arrived I found a magic place: a lot of teenagers from all the world in only a boarding school; my dream was happening! There I met special people and thank this "adventure", now, I believe in my English skills.
Moreover I'd like to thank my general English teacher Mr. Kampstra, because with him we had fun and at the same time we learnt English, I loved his lessons, they weren't boring, all the topics were really interesting and the activities always really funny. I'd like to thank Mr. Palk, Mrs. Somerville, Mrs. Cross and the last but not the least Mr. Alderson! About my "Active in English" and my "Concord plus A & B" I'd like to thank Miss Hall and Mrs. Tonks (for their amazing art classes, in fact, with their help, I managed to bring out all my creativity). I'd like to thank Mrs. Tweddle (for her patience because she was my houseparent and my Cookery teacher, too) and finally Mr. Palk for the journalism course.
Talking about the building, the only word that can describe the college is fantastic! I lived in Taylors (of course the most beautiful building); in Concord every student has got his/her room, mine was really beautiful. It wasn't really big but was really bright, there were two big windows, and was full of furniture: there were a comfortable bed with a bedside table, a big wardrobe, a chest of drawer, a table and shelves. What about the food? I loved it, but I should say that like an Italian girl was a little bit spicy for me! However the food was always healthy and delicious, I really liked the cakes and the ice-cream, too.
To finish this "thank you email" I'd like to say I'm sure that the moments spent in the college will remain in my heart. All the marvelous trips: Chester, Cheltenham, Shrewsbury, Telford, Liverpool and Alton Tower! I should thank the director office for the perfect organization because everything was great. When I left this amazing place, I felt myself really sad because this experience gave me the opportunity to grow, to improve my English, but the most important opportunity was meet my new friends. Now I really miss them!
I hope that these experiences will not the last, but only the first of many experiences. So, thank you, really thank you.
I congratulate you on the end of the wonderful summer season. I am happy to thank you again and the entire Concord College team for the tireless care of our students.
We just wanted to let you know that we have received amazing feedback from Martina's and Jorge's parents. Thank you very much for all your effort and we will definitely contact you next summer and hopefully be able to send more students.
Our students are very happy with the experience they had in Concord this summer. They did not want to leave Concord when the course finished. We would like to send a big thank you to the whole team over there who has been working really hard to provide this meaningful experience for our students.